So Swindon Supermarine 30th April 2017. The place and date of the last game by the current Greenmeadow Youth U15 team. The occasion? The 2017 Wilts County Cup Final..
Could the boys go out on a massive high and win their final game?
Of course they could and in style!
The team got there at 10 for an 11 O'clock kick off, had a wander around the pitch while the parents turned up ready for the big game. In all over 200 people came to watch the match.
11 O'clock came and the whistle blew to start the game. Greenmeadow came out of the blocks like Usain bolt (though in most cases much smaller!) and attacked – and attacked – and attacked.
Swindon Youth seemed stunned by the intensity of the attack and after 5 minutes it paid off as Kassa danced round the defence and put the ball in the net.
For the first 15 minutes, the ball was hardly in the Greenmeadow half.
More chances came Greenmeadow's way in the first half, Kassa hit the bar, he hit the post, Harry smashed a lovely volley that the Swindon Youth keeper managed to push away, Thomas had a header saved, but a second goal wouldn't come.
The Swindon Youth keeper was in inspired form – which he needed to be as he kept the score at 1-0.
Ben in the Greenmeadow goal spent a fair amount of time watching from afar, though he did have to be alert as Swindon Youth got a break and Ben was quick to come with a good sliding tackle to clear his lines.
Half time came and after a team talk from Martin and Pete the formation changed slightly with Harry moving further back and John coming on for his first game since being injured back in January.
The second half wasn't as fast or furious as the first half, but Greenmeadow still pushed for another goal with more assaults on the Swindon Youth goal. Swindon Youth had a couple of good runs at the Greenmeadow goal with John needing to be alert, palming the ball out for a corner.
Greenmeadow kept up the pressure looking for that second goal and it finally came half way through the second half with a glancing header from Jamie sealing the game for Greenmeadow.
What a great performance from the team! Everyone gave 100%. What a way to finish Greenmeadow by winning the County Cup – and most of the boys playing up a year.
A massive thanks to Martin and Pete for all the work they've done this year with the team.
And a thank you to all the parents who have always been so supportive to the team over the years.
Here's the picture the Wilts FA tweeted of the boys (with Pete trying to get in the picture!)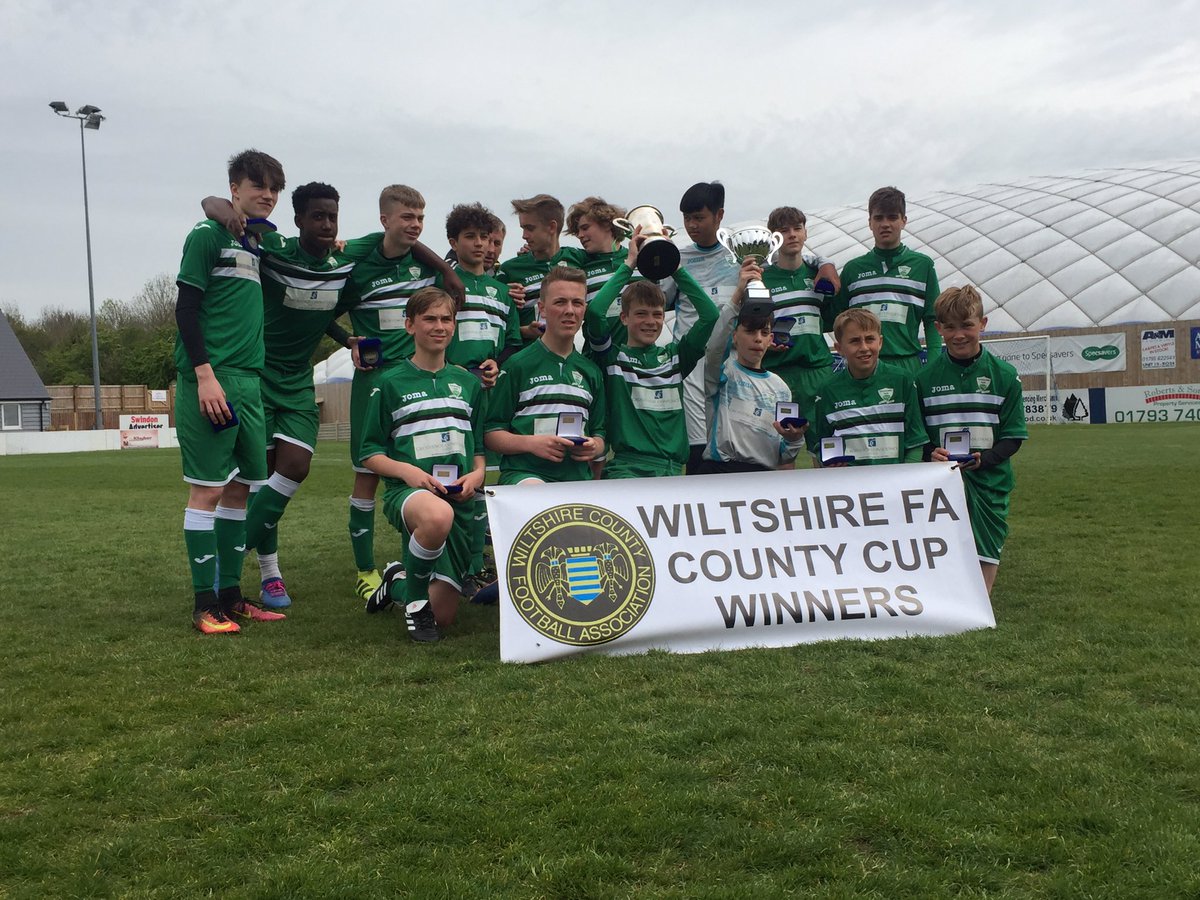 You can buy some photos from Jeff Youd Photography here
And as usual here are some photos from the match